2019 BLUE STATE BLUE GRASS BRUNCH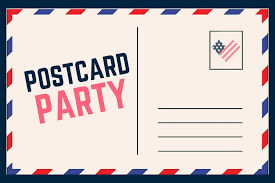 We need volunteers to prepare postcards in their homes!
We need to get the word out about mail-in voting for the June 23 primary! We have cards, address labels, and stamps—but we need volunteers to put the parts together and send them off. We have 1000 to mail!  We'll drop off 50 cards (or more, if you want them), with labels and stamps to your porch or mailbox, a no-contact transaction. Please contact Mary-Sherman Willis to volunteer:  chair@RappDems.org.