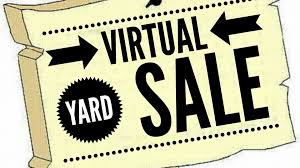 Covid-19 has put a big dent in our spring and summer fundraising events to help elect Democrats, including our traditional and beloved Labor Day Dog Days Yard Sale. So this year, we're going virtual!

At the end of the month we're holding the new Rapp Dems Virtual Dog Days Auction—a week-long silent auction that ends on Saturday, August 1.

We need your donations, soon! Do you have a talent you can share—a cooked meal to leave at someone's door, a lesson to teach, a nature walk to lead, a house to offer for a get-away? How about an artwork? An attic treasure you found during quarantine?

If so, click here to fill out a donation form, and we'll take care of the rest. https://rcdc.betterworld.org/donate-an-item

Then on Saturday, July 25 at noon, go to https://dashboard.betterworld.org/auctions and start bidding!