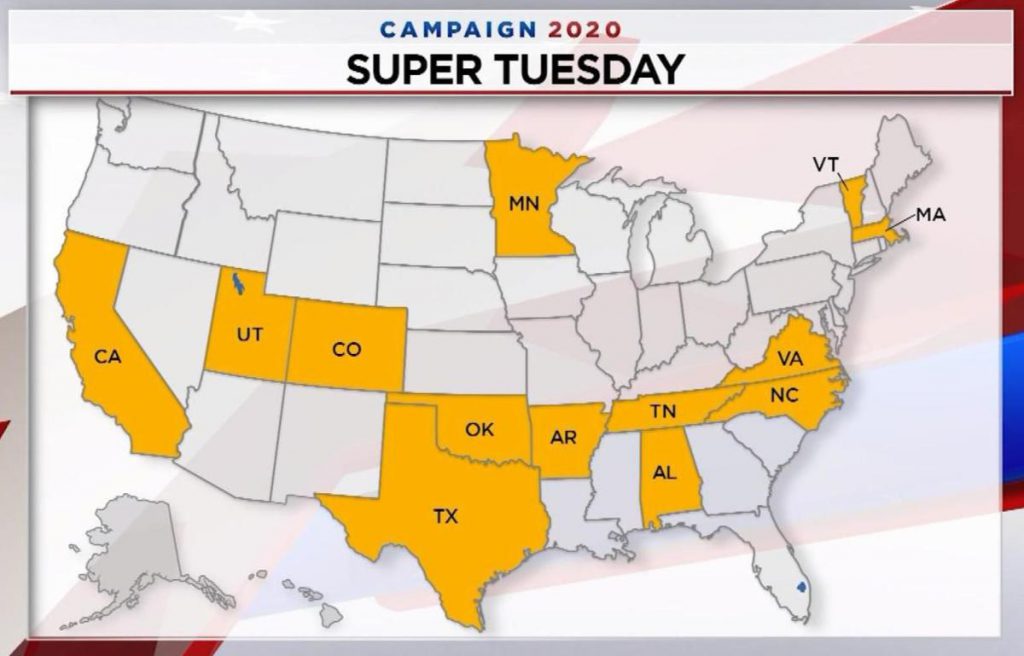 Pick your Democratic nominee for President on Super Tuesday, March 3! 

Just go to your regular polling station (see below if you need help finding it). Doors open at 6 AM and close promptly at 7 PM (though if you're in line at 7 PM, you can still vote). Bring your photo ID.
If you have questions or problems on Tuesday, the Virginia Hotline Number is (844) 4VA-VOTE or (844) 482-8683.