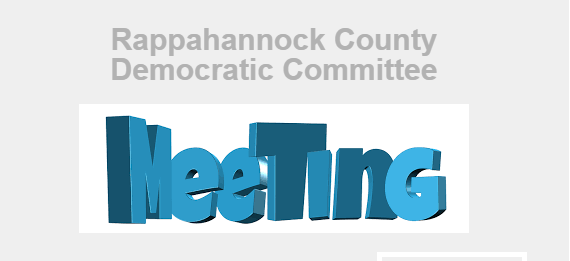 The Rappahannock County Democratic Committee will meet Saturday, February 13 at 10:00 a.m. via Zoom. All are welcome to attend.
We will have visits from a couple of candidates for Lt. Governor: Elizabeth Guzman and Xavier Warren.
Contact Chair Mary-Sherman Willis for sign-in information. Or visit the Rappahannock County Democrats FB page.
Click HERE to view the January 2021 minutes