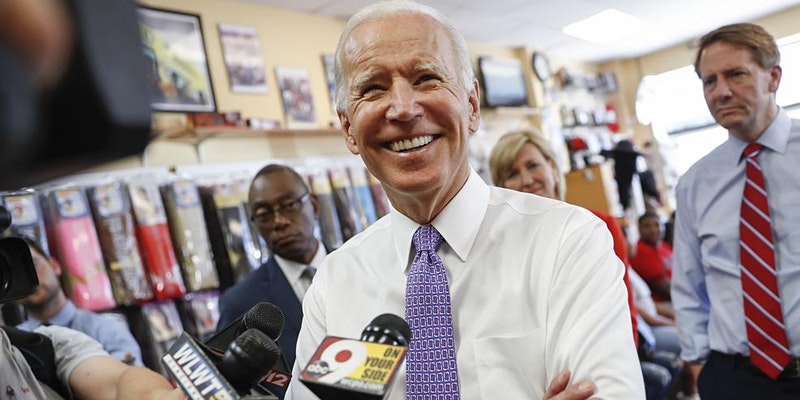 Join Congressman Donald McEachin, State Senator Mamie Locke, State Delegate Charniele Herring, State Delegate Rip Sullivan, and advocate Andres Jimenez for a VA Fundraiser for
Presidential Candidate Joe Biden!
The zoom call is free to join, but space is limited, so register today by clicking the link at the bottom of this page. The Zoom link will be sent to you after you register. We will also send you a link to donate to the campaign.
Host Committee Mike and Beth Tidwell, April Moore and Andy Schmookler, Jamie DeMarco, Katherine and John Morrison, Tim and Ruth Jost, Natalie Pien, Rappahannock County Democratic Committee, Les and Joni Grady, Janet Trettner and Eugene Stoltzfus, Chris and Amanda Tandy, Bob Shippee, Anthony Noerpel, Lee Williams, Mike Town, Jerry Paulson, Jessica Sims, and Laura and Bishop Dansby, Skip Stiles, JR Tolbert and Mary Rafferty, Violet and Michael Allain, Cale Jaffe, Don Albright, Barbara Greco, Mel and Karen Lee, Clyde Humphrey, Grey and Sarah McLean, Barb Adam, Don Albright, Brenda Bowman and David Kaeuper, Lizzie Drucker-Basch, Birgit and Loren Hershey, Harrison Wallace and Bri Hall-Wallace, Harry Godfrey, Dolores Flamiano.
If you are interested in joining the host committee, contact Mike Tidwell–mikewtidwell (at) gmail.com, 240-460-5838.
https://www.eventbrite.com/e/a-virginia-night-for-joe-biden-tickets-115339022120