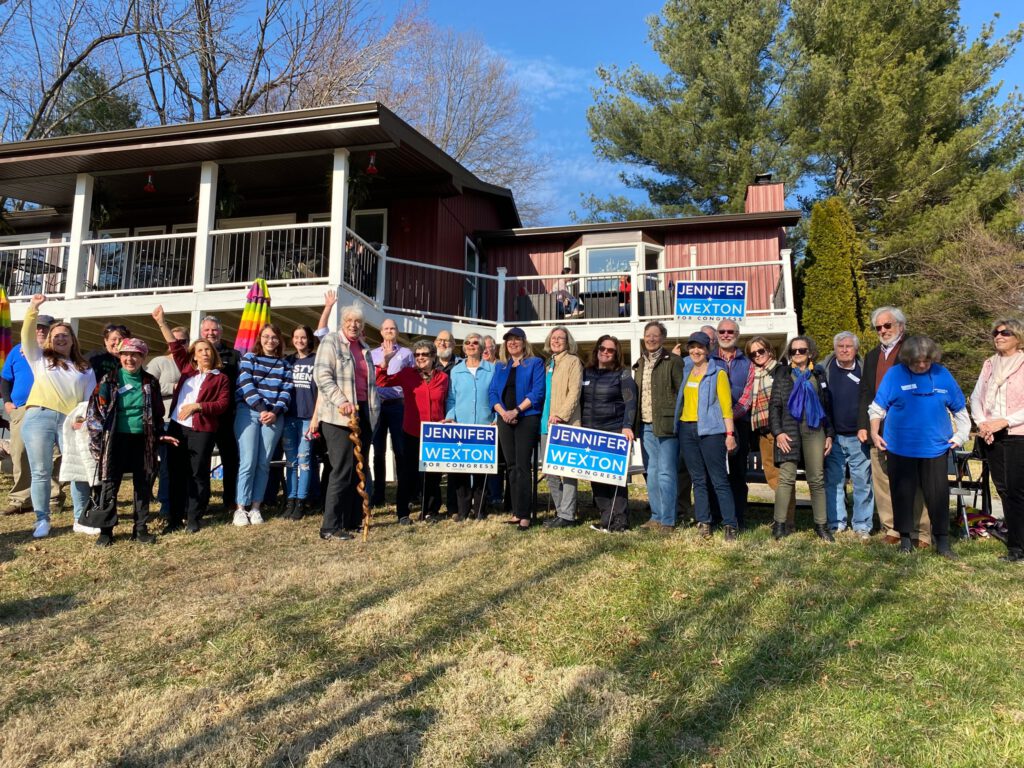 Rep. Jennifer Wexton comes to Rapp!
For a first little taste of life in the 10th Congressional District, we gathered at the Little Washington Winery on a gorgeous Saturday on March 5 to meet and greet our soon-to-be Congresswoman, sip some wine and beer and bask in the sun.
Many thanks to Carl and Donna Henrickson for their hospitality!
You can't beat the Blue Ridge for setting the mood: Let's hold the Democratic majority in the US Congress!