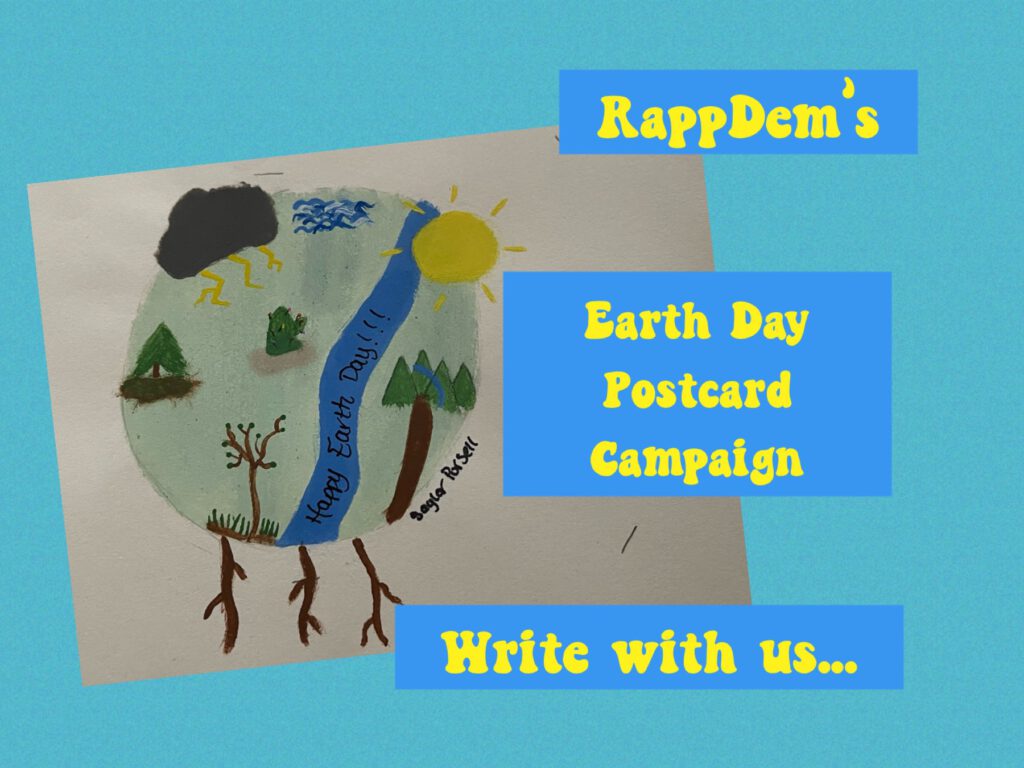 WEDNESDAY, MARCH 22, 2023 AT 2:30 PM – 6:30 PM

Write postcards for Earth Day!
Help spread awareness of Rapp Democrats and our community service. Join us to write postcards to Rappahannock neighbors announcing Earth Day 2023 and our upcoming Earth Day Clean-up Event.
Gather with friends for a writing party at an RCDC member's house. Or if you prefer, pick up a packet to write from your home. It's fun and easy! You'll receive everything you need including postcards, address labels, postage stamps and messaging ideas.
WRITE AT THE PARTY OR PICK-UP YOUR PACKET TO TAKE HOME!

For location and sign-up, email us!